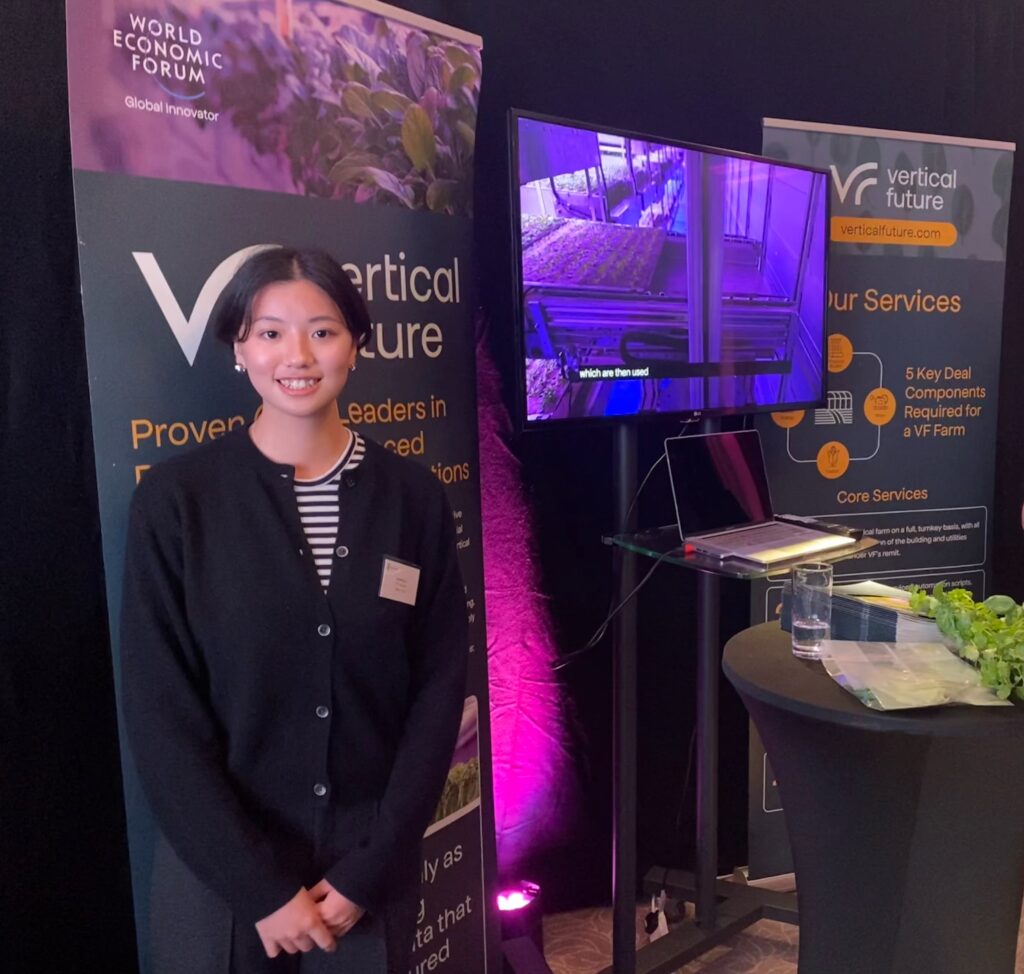 Back in September, Xuemeng Lai, one of our excellent Plant Scientists, represented Vertical Future by attending the University of Essex's annual Celebration of Innovation event and by also presenting at the event's innovation showcase.
Xuemeng incorporated some of the invaluable work she is doing here at VF, which she is doing in partnership with the University of Essex to undertake a transformational Knowledge Transfer Partnership (KTP) project with us by delivering a systematic survey of the interaction between light spectra and plant productivity.
Thank you to all those at the University of Essex for putting on the event!